Yunus Social Business Day
At the reception hosted by Prof Yunus, June 27th 2019 at Ambassador Hotel, Bangkok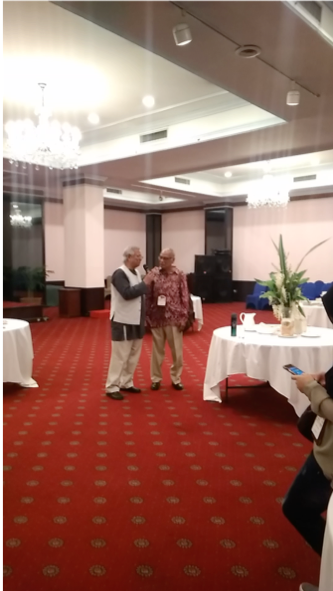 Prof Yunus introduced a very old friend of the Grameen Bank, Sukor Kasim who was then the Project Manager of Projek Ikhtiar in 1986.
He came to Grameen Bank for 3 months in early 1986 following Grameen Bank Workers, Branch Managers, Area Managers and Zonal Managers in their daily routine.
Translated the Bengali forms, manuals, reporting format into English and later into Bahasa Malaysia.
Learned the hard way of banking on the poorest women and achieving near perfection the Grameen way.
A regular Resource Person at Grameen International Dialogue in Dhaka
Offered technical support and training programme to NGO-driven MFIs in the Asia-Pacific region with Grameen Trust and CASHPOR.
Prof Yunus introducing prof Sukor, the earliest replicator of the Grameen bank model and the latest recruit into the YSBC tradition
At the SBD-2019 organised by Kasetsat Univ and the AIT Bangkok 27th June 2019, Yunus recalled that it was Prof Gibbons and Sukor being the first international replication of the Grameen Bank Model in poverty reduction.
The Malaysia pair went on to create CASHPOR, the Credit and Savings for the Hardcore Poor in the Asia Pacific region that provide vital technical and management modules to NGO-driven MFIs in Indonesia, Nepal, Philippines, Cambodia, Timor Leste, Papua NewGuinea, Vietnam and China.
At the helm of A-YSBC
Prof Sukor's appointment as the Head of A-YSBC came with over 35 years of association with the poverty-focussed microfinance movement both in Malaysia and overseas.
In 1986, Prof Sukor with Prof David Gibbons brought the founder of Grameen Bank of Bangladesh Prof Muhammad Yunus to Malaysia as the first international replication of the Grameen Bank Model in Poverty Alleviation with the establishment of Amanah Ikhtiar Malaysia (AIM).
Since 1994, Prof Sukor became an international poverty-focused microfinance resource person providing technical inputs to NGO-driven Microfinance Institutions in Indonesia, The Philipines, Cambodia, China, India, Nepal, Papua New Guinea, Timur Leste, Saudi Arabia, Ghana and South Africa.
Yunus welcoming our VC and President
Prof Jailani with Yunus and Prof Sukor at the opening session
Yunus expressing hope for a fruitful collaboration
With Prof Sukor's at the helm, We will fulfil our entrusted role.
All the best to AIU
Prof Yunus opening remarks
Making Money is Happiness
And Making other people Happy is Super Happiness
The theme of Social Business Day Bangkok 2019
A total of 1500 delegates from all over the world, making the SBD-2019, the largest congregation ever!
Joining the YSBC Family June 28th 2019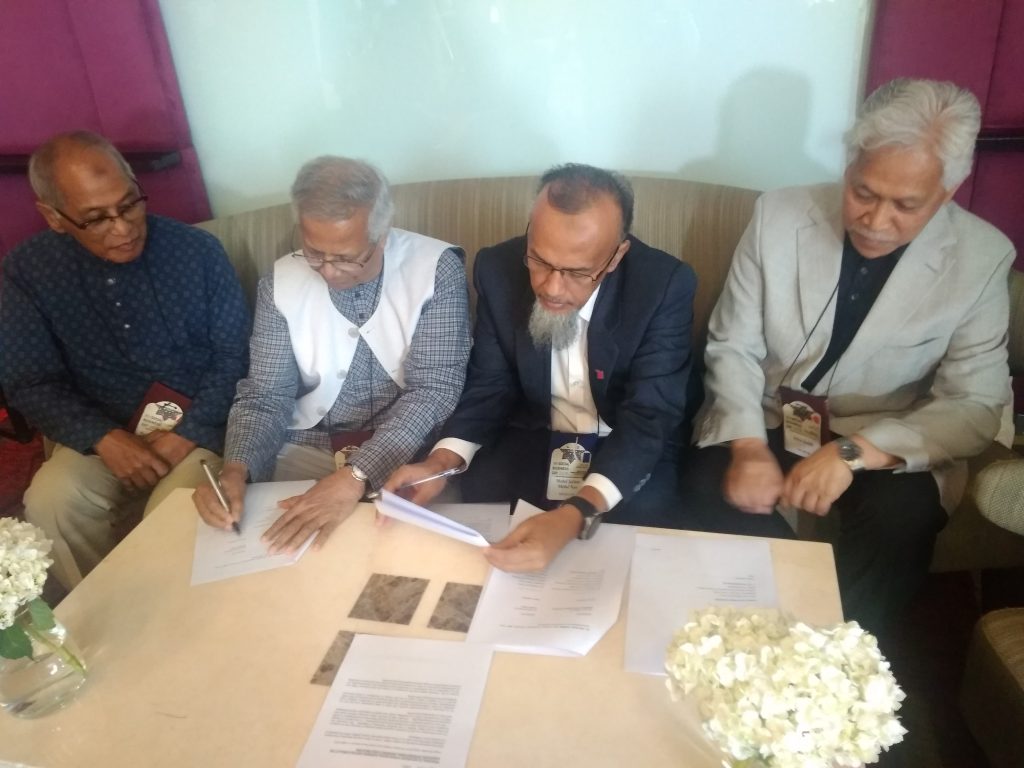 Prof Muhammad Yunus, Yunus Centre Chairman signing on behalf of Yunus Centre Dhaka,
Prof Jailani, VC and President of Albukhary International University signing on behalf of AIU in Bangkok
Being witnessed by Dato' Seri Idris Jusoh, AIU Advisor and Prof Sukor, Head of Yunus Social Business Centre at AIU.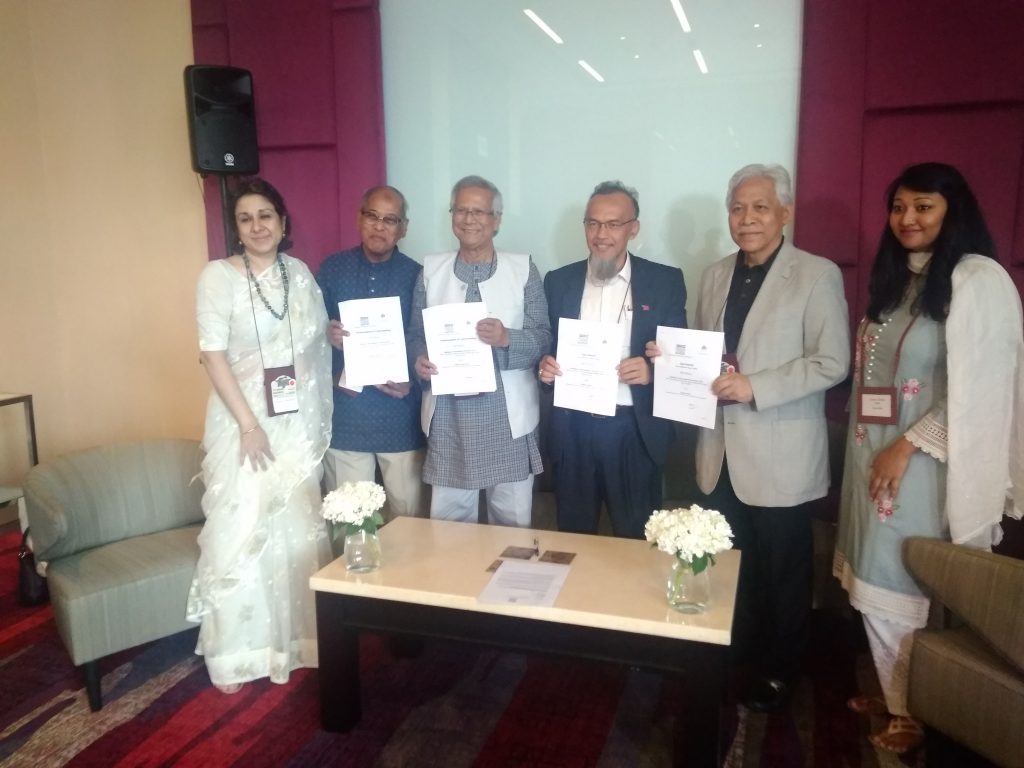 We are thankful for the opportunity to be affiliated to the renowned Yunus Centre of Dhaka, Bangladesh.
We are happy to be part of the Yunus Centre family and will implement our program diligently
We are the 76th member of the YSBC at the global level
And the 7th YSBC in Malaysia
Yunus with Panelist 1 and Panelist 6 at SBD-2019
Panelist 1: Education and Microfinance
Dato Seri Idris Jusof, a former Minister of Higher Education

Panel 6: Social Business Microfinance
Prof Dato' Sukor Kasim.
Our AIU advisor- Dato'Seri Idris Jusoh in panel 1 (28 July 2019)
Our Advisor advocates Social Business and Social Entrepreneurship for our School of Business and Social Sciences.
Will offer a Bachelor Degree by 2024
And markets our model following AIU's international students home
Prof Sukor in panel 6: Social business microfinance (28 July 2019)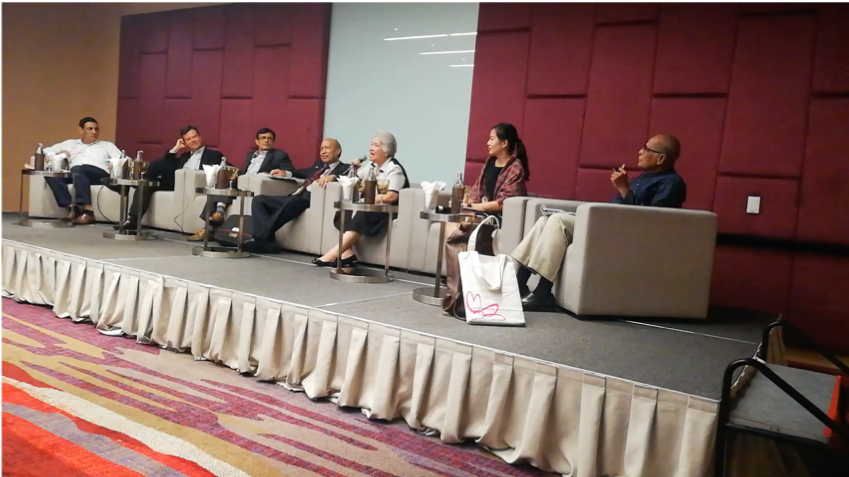 The Structural challenge confronting Poverty-focused Microfinance Institutions (PF-MFIs) with reference to the Malaysian Experience: Mission Drift 1.The goal of profit maximization and enrichment of senior management facilitates the incorporation of the Not So Poor Women and the Non Poor into MFI clientele defeating the original goal of banking on the Poorest Women as envisaged by UN's MDG.
The poorest households are left outside of MFI's orbit
Lack of Tangible Creditable Impact resulted in the poorer clients leaving by the thousands annually…. 100,000 drop-outs every 3 years
Despite being cautioned by supervisory institutions, the kleptocratic traditions remain intact
At the Country Forum: Australia, Cambodia, Indonesia, Malaysia and New Zealand at Social Business Day Bangkok 2019… Prof Sukor outlines strategic thrust of YSBC at AIU
With Malaysia's poverty household estimates downed to insignificant level, Bridging Inequality will become the new applied research programme.
In deepening outreach to the communities at the bottom of Malaysia's Wealth Pyramid (Below B-10), A-YSBC will have to develop E-Makmur, an Inequality Database in moving away from E-kasih, the poverty database.
In creating Sustainable Livelihood Opportunities for all adult household members for the communities at the bottom of our wealth pyramid to overcome the critical missing link in PFMFIs, our A-YSBC will develop E-Tracking database aimed at scaling-up punca rezeki of those adult household members at the bottom of our wealth pyramid.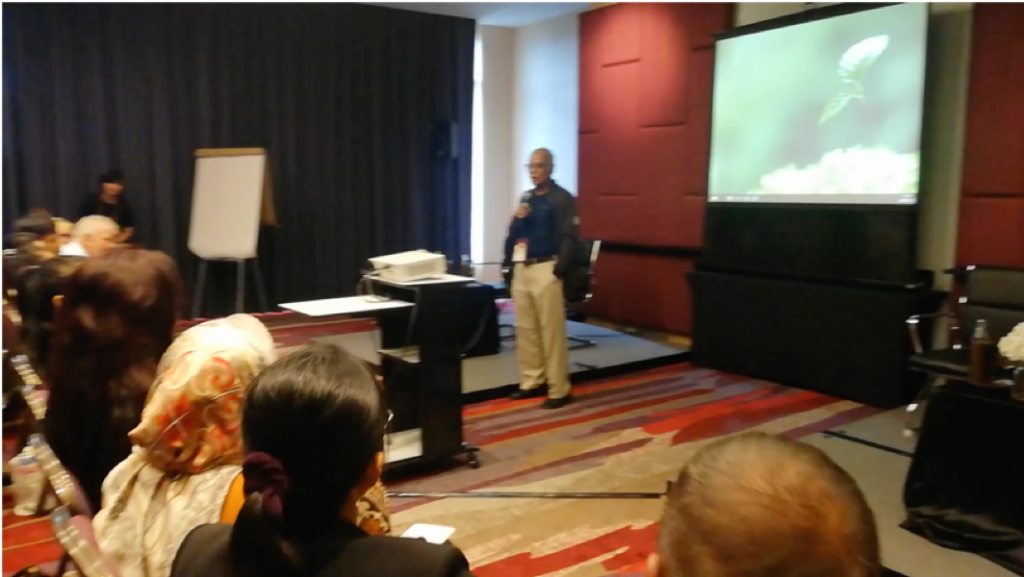 In bridging inequality for households at the bottom of M'sia's wealth pyramid
With the Poorest Households fearing getting indebtedness as most MFIs have done and their "was-was" towards MFI's Syariah-compliant Administrative Charges added on to their loan size, our A-YSBC will endeavour into pro-poorest Islamic Microfinance Product of Profit and Loss Sharing module within the context of social business by getting Islamic Banks and Financial Institutions to participate.
Within the impact maximization thrust for the communities at the bottom of our wealth pyramid, we will develop an additional indicator, a more critical one, in the form of Key Transformation Indicators or KTIs
At A-YSBC, we complement the KPIs with our unique innovative KTIs: Key Transformation Indicators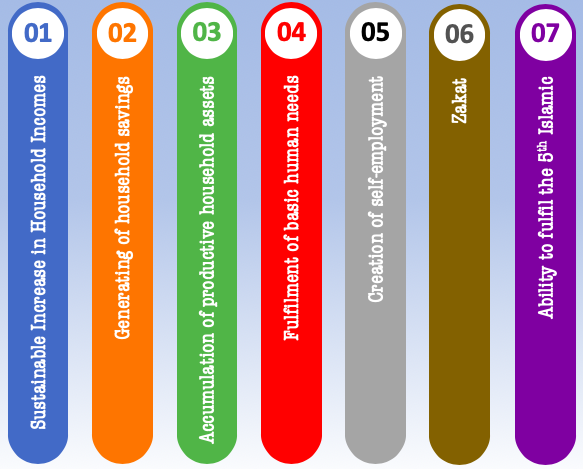 Networking With Alex Count, A Grameen Advocate since the 80s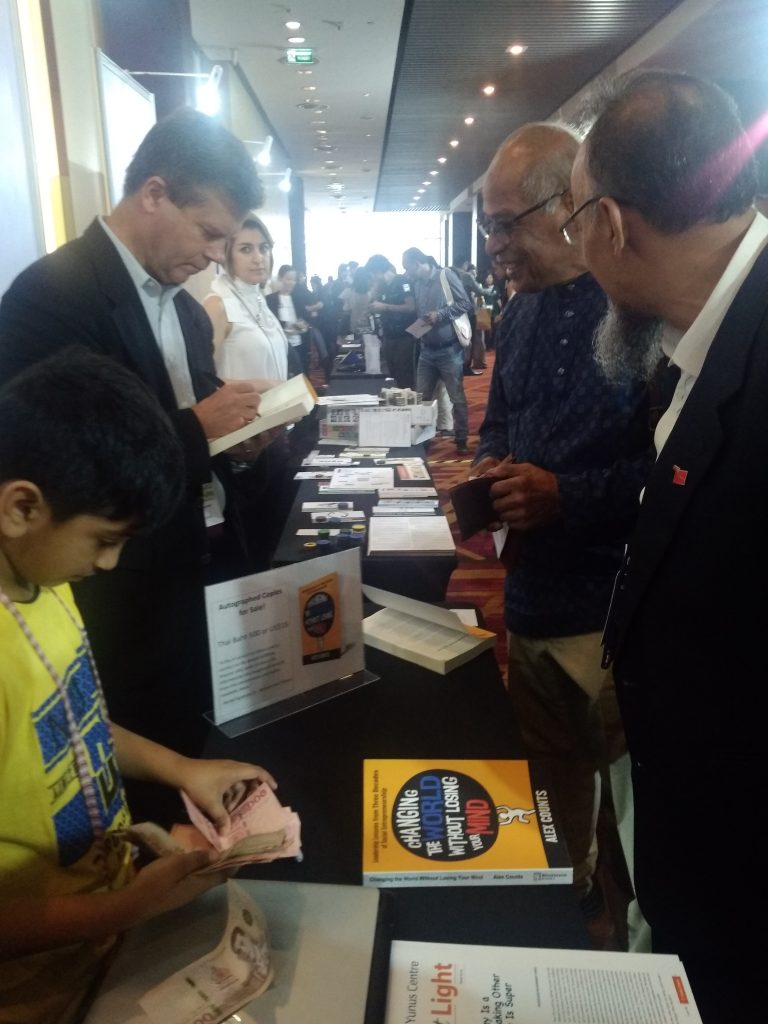 Alex's book a great reminder of the challenges that will confront people involved in changing the quality of life of the poor.
How not to lose your mind in the process!
Prof Yunus advice to YSBC
At the pre-academia conference of Social Business Day Bangkok 2019
Go back and collaborate with fellow YSBCs on a Research Niche as a Blue Ocean Strategy
Report back to our gathering in subsequent SDBs